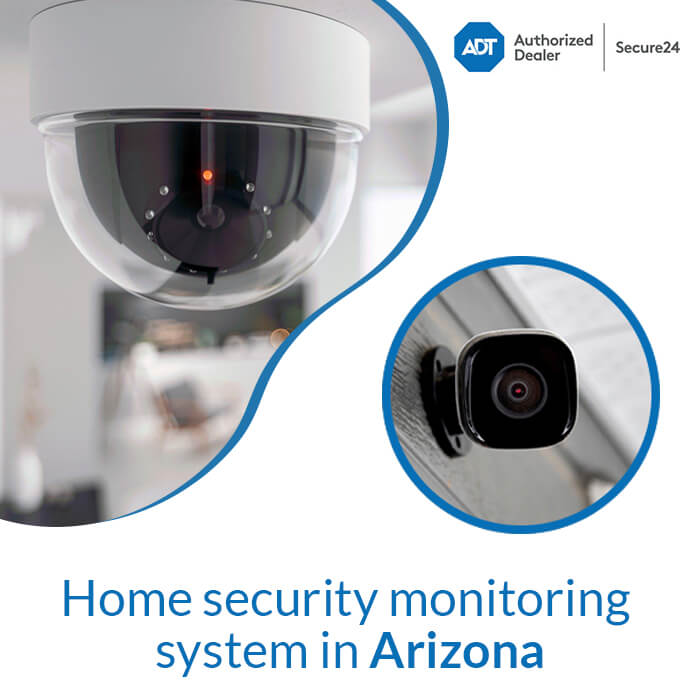 03 Oct

DIY vs. Pro: Which Home Security Systems Is Best for Your Arizona Property?
Alright, let's talk about keeping your home safe. You've got two main choices: DIY smart home systems or going the pro route with pro-grade gear. With the flood of options out there, it's a bit of a head-scratcher, right?
So, we're breaking it down. DIY setups and the full-service professional deal. Let's find out what home security systems in AZ suit your property best.
Installation Costs And Ongoing Fees For Both DIY and Pro 
For a DIY security setup, you can start as low as under $100, but the final bill depends on what and how much you need to cover your place. Keep in mind, though, that some devices come with monthly subscriptions. For example, accessing one Ring camera costs around $4 a month, and if you've got multiple devices, it bumps up to $10.
On the other hand, home security monitoring systems in Arizona usually kick off at $400 and can easily hit the $1,000 mark for top-tier packages. Pricing isn't as straightforward as the DIY ones; you might need a consultant to map out your home security plan. Monthly fees for pro systems can get heftier, starting around $20 a month.
Benefits Of DIY Installation
Going the DIY route? Here's why it's a smart choice:
Ready-to-go setup
Perfect for renters
Quick installation
You call the shots on timing.
With DIY, there are usually no contracts to tie you down.
Benefits of Pro System Installation
Here's why professional installation is a breeze:
Hands-free setup: Sit back and relax while the experts handle the installation.
Security assessment: They'll check your property for vulnerabilities.
Expert troubleshooting: Any issues? They've got you covered.
Guided tour: They'll teach you the ropes.
Ideal, especially for those with limited mobility
What's Right For You?
Now that you've seen the differences between DIY and professional security systems, it's time to decide which one suits you best.
DIY options are budget-friendly, but there are some drawbacks to consider. Setting up the system correctly can be challenging, especially if you're not tech-savvy. You might also struggle with sensor placement.
On the other hand, professional installation can offer peace of mind. It often comes with lower upfront equipment costs compared to buying all the equipment at once for DIY installation.
The Bottom Line
Both installation types have their merits, so the choice is yours. Whether you prefer the ease of a professionally installed system or the DIY approach, it's entirely up to you.
As a vigilant homeowner, you understand the importance of home security systems. They offer peace of mind and act as a strong deterrent to potential intruders. So, for all your home security needs, turn to Home Security Systems Local. We provide expert wireless home alarm systems in Arizona and round-the-clock monitoring services to help you keep your property safe.